Prevent major heating issues with regular heating inspections.
An issue with your heating system can be inconvenient at best or even frightening, depending on the weather and situation. You can keep any possible heating issues at bay by remembering to do basic maintenance and schedule regular inspections for your system. Here at Humphrey Heating & Air Conditioning, Inc., we are happy to offer heating inspection services for any home or business in the Jacksonville, North Carolina area.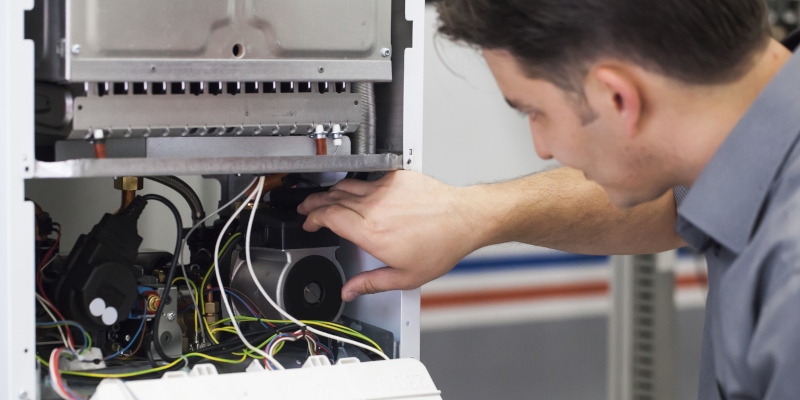 In a regular heating inspection, we will closely inspect your system and surroundings to find any potential issues or concerns that could lead to major repairs down the road. We will check the current condition of all the working parts and more to ensure that everything is working properly. If we find something amiss during our inspection, we will give you all the necessary information, so you can decide on your own how you would wish to proceed. We can also recommend and perform any necessary maintenance, repairs, or replacements of parts.
Our team has over 50 years of experience in the heating and air conditioning industry, so you can trust us to know just what to look for during a heating inspection and how to resolve issues of any size or type we might find. We also have enough experience and knowledge to know how to best explain the situation to you in a way that will make the most sense, allowing you to make a well-thought-out decision.
You can count on us to thoroughly inspect your home's or business's heating system at any time of the year. Don't wait on your malfunctioning heating system to stop working completely before you call the heating company. Give us a call today to schedule your regular heating inspection.
---
At Humphrey Heating & Air Conditioning, Inc., we offer heating inspection services in Jacksonville, Wilmington, Holly Ridge, Sneads Ferry, Swansboro, Emerald Isle, Cape Carteret, Hubert, Stella, Surf City, North Topsail Beach, Topsail Beach, and surrounding areas in North Carolina.