Our technicians use Carrier equipment for most air conditioning installation jobs.
During the construction process of a residential or commercial structure, one of the key steps is installing all the systems and components that maintain a comfortable indoor atmosphere. A key element of indoor comfort is the heating and cooling system, also referred to as the HVAC system. This system maintains a consistent indoor temperature while removing excess humidity from the air. It can also clean the air that circulates through the structure, thanks to the filtration system that's in place. But the process of air conditioning installation is complex and precise, so it's important to leave the task in the hands of skilled professionals.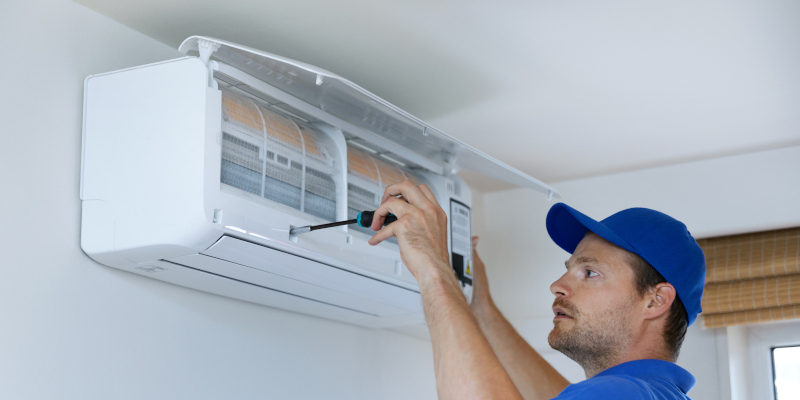 For those in and around Jacksonville, North Carolina, our team at Humphrey Heating & Air Conditioning, Inc. can take care of the installation process. We're experts in air conditioning systems who offer installation, repair, replacement, and maintenance.
When we perform air conditioning installation, we take the time to assess the structure and choose a system that will suit it. This process includes looking at the layout, size, and overall design of your home or building, as certain cooling units are more effective in specific types of structures. We'll take care of installing the necessary ductwork and placing registers and vents to keep the air flowing.
Our technicians use Carrier equipment for most air conditioning installation jobs. This brand is trusted in our industry and has been supplying high-quality HVAC units for decades. Similarly, our company has served local clients since 1967, which emphasizes our commitment to service and quality work. Get started by requesting an estimate for air conditioning installation today.