Get a faucet replacement you can trust.
When you need your faucet replaced, you want to know that it's being replaced correctly and not in a way that will give you issues in the future. You want to have confidence that it will work properly and provide the right water pressure and a full stream of water every time you need it. You want to hire a company you can trust. If you are in the Jacksonville, North Carolina area, you can trust us at Humphrey Heating & Air Conditioning, Inc. to provide you with a reliable faucet replacement that you can enjoy for years to come.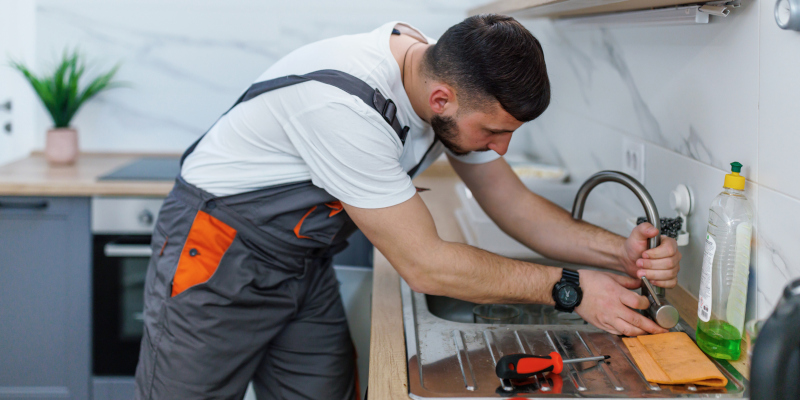 We are experts in plumbing services, including faucet replacement services. You will never have to worry about the reliability of our services because we always work as efficiently and effectively as possible to provide you with a quality replacement you can count on. We never take any shortcuts or leave you with anything less than the results you want because we believe that our customers deserve only the best, and we will always put you first.
When you come to us for your faucet replacement, we will not only remove your old faucet and perform the replacement, but we will also help you choose the best faucet for your home. We can offer faucets that are higher end with extra features and premium materials while we also have more subtly designed faucets that offer optimal functionality. Once you have chosen your new faucet, we will install the replacement and check to ensure that everything is working properly before we leave your home.
Get a faucet replacement you can trust. Give us a call to schedule our replacement services today.
---
At Humphrey Heating & Air Conditioning, Inc., we offer faucet replacement services in Jacksonville, Wilmington, Holly Ridge, Sneads Ferry, Swansboro, Emerald Isle, Cape Carteret, Hubert, Stella, Surf City, North Topsail Beach, Topsail Beach, and surrounding areas in North Carolina.