Don't delay your plumbing replacement.
Years ago, indoor plumbing didn't exist yet, and you had to find alternate ways to take care of daily hygiene and cleaning needs. Now, we have the convenience of indoor plumbing in every home and commercial building, and it's hard to consider ever going back. When any part of your plumbing stops working properly, it can give you a taste of those dark ages and can be highly inconvenient. Rather than delaying the necessary repairs or replacements, you can count on us at Humphrey Heating & Air Conditioning, Inc. for our plumbing replacement services for your Jacksonville, North Carolina home.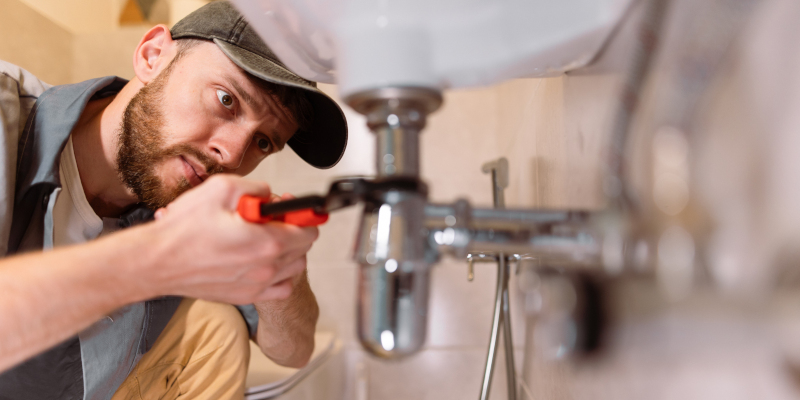 We offer full-service plumbing replacement services and can handle any replacements you may need, including toilets, faucets, sinks, water heaters, and more. We are experts in the plumbing field and have the necessary skills and equipment to handle your replacements carefully, effectively, and efficiently. You can trust that we will deliver the best possible results every time.
You can also trust us to be completely honest with our work. We will never lead you astray or convince you that you need a replacement when an ordinary repair would suffice instead. When you schedule a plumbing replacement with us, we will first inspect the plumbing fixture to determine the exact issue with the fixture and then thoroughly explain our findings and recommend the best course of action, whether that's a replacement or a repair. That way, you can make an informed decision and feel confident in our services. We can also answer any questions or concerns you may have before, during, or after the job.
Don't go back to the dark ages and live without fully functional plumbing. Give us a call to schedule your plumbing replacement or repair appointment today.
---
At Humphrey Heating & Air Conditioning, Inc., we offer plumbing replacement services in Jacksonville, Wilmington, Holly Ridge, Sneads Ferry, Swansboro, Emerald Isle, Cape Carteret, Hubert, Stella, Surf City, North Topsail Beach, Topsail Beach, and surrounding areas in North Carolina.
Similar Services We Offer: