Toilet installation services are among our areas of expertise.
Although toilets don't often come up in polite conversations, they're essential plumbing components that we all rely on every day. For most people, it's hard to imagine what life before indoor plumbing was like. However, if you've ever had issues with your toilets, you quickly gain a whole new appreciation for the convenience of modern plumbing. For example, a toilet that doesn't work very well isn't as useful and may cause frustration and property damage. A leaking toilet is one issue that needs attention right away, as moisture can spread throughout a structure and lead to a wide range of additional problems. Other common concerns related to toilets include slow flushing, noisy operation, and frequent clogging.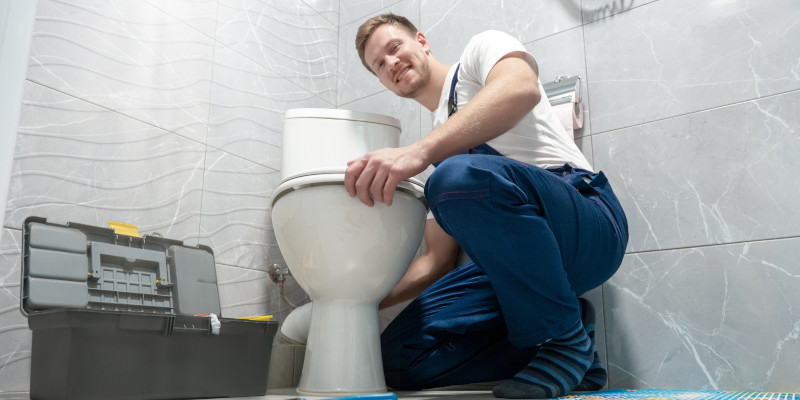 If you're in or around Jacksonville, North Carolina, you can count on the team at Humphrey Heating & Air Conditioning, Inc. to take care of your plumbing system. Toilet installation and replacement are among our areas of expertise. We have experienced and knowledgeable plumbers who can diagnose and resolve all types of issues related to a plumbing system. If you're undergoing a construction or renovation project at your home, we can perform toilet installation as part of the plumbing services. We can also replace a damaged or outdated toilet to improve the experience for those who use it.
Some of our clients have specific requests for toilet features, which we're happy to accommodate. We can also take care of installing all the connections and other parts that ensure proper waste flow and prevent leaks. For more information about toilet installation or our other plumbing services, give us a call.