Count on our team for professional plumbing inspection services.
While it may seem odd at first to have a company that's known for HVAC services also offer plumbing work, when you think about it, the attention to detail and dedication to building safety and comfort involved in both industries makes the overlap perfectly natural. Our name may be Humphrey Heating & Air Conditioning, Inc., but in the 50+ years since we started, we've expanded into the plumbing industry, bringing the same values and expertise you expect from our HVAC work to each plumbing job we're called to, including plumbing inspections.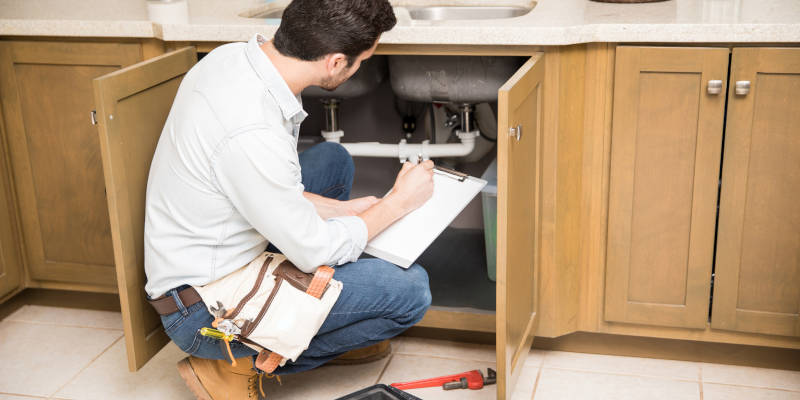 A routine plumbing inspection is one of the most important tasks we can perform for your home or business since the plumbing system is a major aspect of any commercial or residential building. Regular inspections can prevent health and safety issues that may arise from things like burst pipes or clogged drains. And through a plumbing inspection, we can catch the early warning signs and take the right measures to correct the situation.
During your plumbing inspection, we'll check the system to ensure everything is operating as it should. Our technicians will inspect the visible pipes and fixtures for signs of wear and tear and the surrounding areas for signs of mold or moisture damage. They'll also check the water pressure, shut-off valves, and drainage systems to ensure they operate correctly.
Contact our office if you'd like to schedule a plumbing inspection for your Jacksonville, North Carolina property or are interested in learning more about the other plumbing services we offer.
---
At Humphrey Heating & Air Conditioning, Inc., we offer plumbing inspection services in Jacksonville, Wilmington, Holly Ridge, Sneads Ferry, Swansboro, Emerald Isle, Cape Carteret, Hubert, Stella, Surf City, North Topsail Beach, Topsail Beach, and surrounding areas in North Carolina.
Similar Services We Offer: