Air conditioning systems give us comfort in our work places by ensuring the temperatures remain constant and favorable. To ensure a prolonged lifespan for your HVAC units, it is important to schedule regular commercial air conditioning maintenance.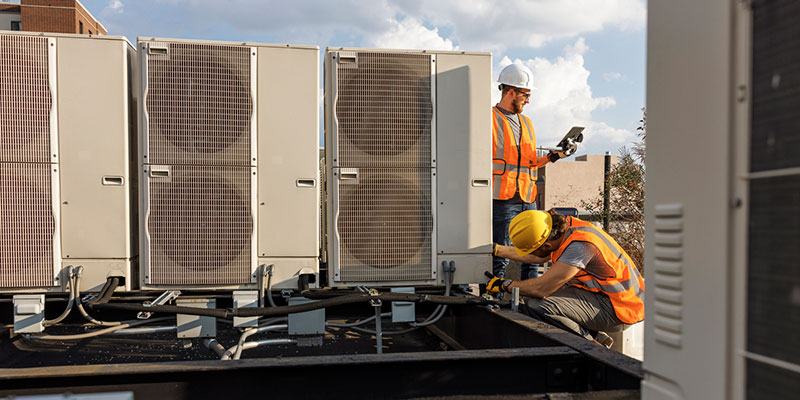 Here's what to expect when we come to your building to perform commercial air conditioning maintenance:
Checking the refrigerant levels. The refrigerant works by absorbing heat from air to keep your building cool. Your technician will check on the levels to determine if a refill is required or a fix in case of leaks.
Inspecting the heating and cooling functions. During commercial air conditioning maintenance, your technician will be expected to conduct a temperature check to help determine if the system is heating and cooling the building efficiently. An air test will also be done to check if all areas of your building are receiving enough heated or cooled air.
Cleaning and inspecting the AC components. There are various components found in air conditioners, such as coils, condensers, evaporators, and fins. These components require regular cleaning and inspections to check for clogging, damage, or corrosion, which can hamper the performance of your AC unit.
Inspecting the ducts. HVAC ducts are crucial in circulating heated or cooled air in your building. They require regular inspections to ensure there are no leaks or clogs that may interfere with air delivery. The HVAC technician should also check for pests or dirt, as these can affect air quality in your building.
At Humphrey Heating & Air Conditioning, Inc., we have NATE-certified technicians for all your commercial air conditioning maintenance needs. Contact us today for exceptional and affordable services.