Our team offers whole home generators to help you get through severe weather events in safety and comfort.
The Jacksonville, North Carolina area is no stranger to severe weather, so it's always smart to take steps to prepare for emergencies. If you want to make sure your home or business can keep the lights on the next time a storm takes the power grid down, you should consider investing in a generator. Our team at Humphrey Heating & Air Conditioning, Inc. has the right experience to install and maintain generators, and we encourage you to take advantage of our services.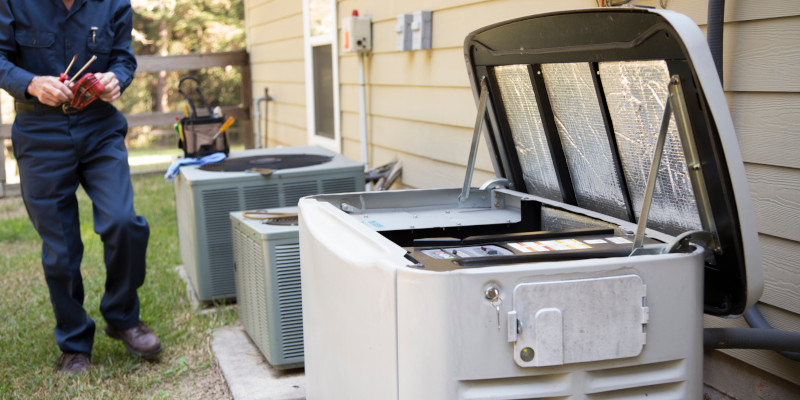 In our experience, very few homeowners are interested in using a generator to power their homes full time, but many would feel safer with a backup generator to kick in when the municipal power grid goes down. Our team can install generators powerful enough to power your whole home in an emergency—certainly more than powerful enough to keep your essential systems on. Whether you want to make sure you can keep important medications refrigerated, keep small children or elders safe and comfortable, or simply make sure you can keep the lights on no matter what, we recommend investing in a generator. In addition, we can provide maintenance and repair services to keep your new generator in good working order.
We are proud to serve the community here in Jacksonville, and we want to help you stay safe in emergency situations. If you are interested in installing generators for your home or business, we encourage you to give us a call today to find out how to get started.
---
At Humphrey Heating & Air Conditioning, Inc., we install generators in Jacksonville, Wilmington, Holly Ridge, Sneads Ferry, Swansboro, Emerald Isle, Cape Carteret, Hubert, Stella, Surf City, North Topsail Beach, Topsail Beach, and surrounding areas in North Carolina.
Similar Services We Offer: