We Can Help With All Your Heating, Air Conditioning, and Plumbing Needs
Few things can ruin your day faster than a broken-down air conditioner, furnace, or plumbing fixture. When you need help, contact us at Humphrey Heating & Air Conditioning, Inc., and we'll be happy to give you a free estimate.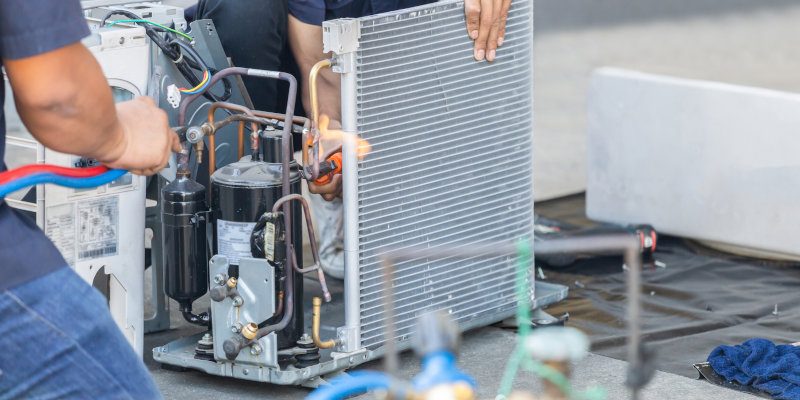 Why should you choose us for HVAC and plumbing services?
Our technicians have been proudly serving the Jacksonville area for over 50 years.
We offer both residential and commercial service.
We proudly offer a discount to all active and retired military service members.
"Hayden Miller was awesome! So professional and knowledgeable and was able to fix our issue immediately! He came promptly and was so personable too! We will call again for all of our plumbing needs! Great employee!"

– Susan & Peter V.
"I bought a new unit 2 months ago. Today it stopped running. Kevin came out a few hours later and fixed the problem. Dead frogs on the unit! Very appreciative that Kevin not only showed up at 7:00 p.m., but explained the whole issue to us. Thank you!!"

– Wendie K
"I had my package unit replaced back in 2017. Everything went so smoothly, and I have not had an issue with my new system since! I recommend their maintenance agreement for sure! If I ever do have any heating or cooling issues, I will be put on the priority list and serviced the same day! Thanks, Matt Camp and the rest of the Humphrey Heating & Air Conditioning, Inc. crew!"

-Barbara V.
To request your free quote for HVAC or plumbing services, contact us today!
Request Your Free Estimate