Our commercial heating maintenance services will keep you warm when the weather turns cold.
Commercial HVAC systems are designed to regulate the temperature of large buildings and keep them comfortable for everyone within them. Still, in order to keep your building's system running effectively for its entire lifespan, you need to invest in regular HVAC care services such as commercial heating maintenance. At Humphrey Heating & Air Conditioning, Inc., we've provided professional commercial heating maintenance for business owners throughout Jacksonville, North Carolina for over 50 years. Our skilled technicians are ready to help you ensure that you and your employees are not left shivering when the weather turns cool.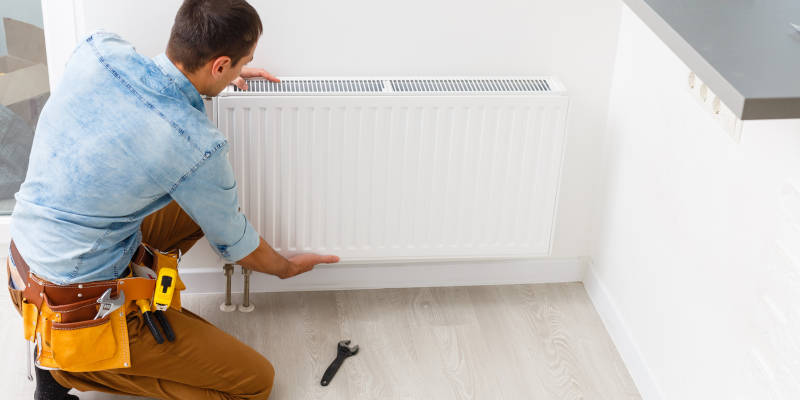 Most people tend to only think of scheduling a commercial heating maintenance service when it's already gotten cold outside and they're ready to turn on the heat. Unfortunately, waiting until you already need the heat to have someone perform the required maintenance means you're risking having a system that doesn't work correctly, which is why we recommend having one of our technicians come out before it gets too cold outside.
During our visit, we'll review the system from top to bottom to ensure everything is ready to operate. With your approval, we can also perform any required repairs or replacements while there. This proactive approach means you can save time and money by avoiding having to call us out later when a minor problem turns into a big one.
Don't get caught in the cold without proper heating for your building. Contact our office today to schedule your next commercial heating maintenance visit. You can relax knowing we're on the way!
---
At Humphrey Heating & Air Conditioning, Inc., we offer commercial heating maintenance services in Jacksonville, Wilmington, Holly Ridge, Sneads Ferry, Swansboro, Emerald Isle, Cape Carteret, Hubert, Stella, Surf City, North Topsail Beach, Topsail Beach, and surrounding areas in North Carolina.