Commercial air conditioning repair is one of our areas of expertise.
Dealing with an air conditioning system that isn't working properly is never a fun experience. But unfortunately, it can happen at any time, and often strikes at the worst possible moment. In a commercial facility, a non-functional cooling system can be a serious issue, especially if it houses temperature-sensitive equipment. It's important to know where to turn when such an issue arises, and for those in the Jacksonville, North Carolina area, our team at Humphrey Heating & Air Conditioning, Inc. can take care of cooling concerns.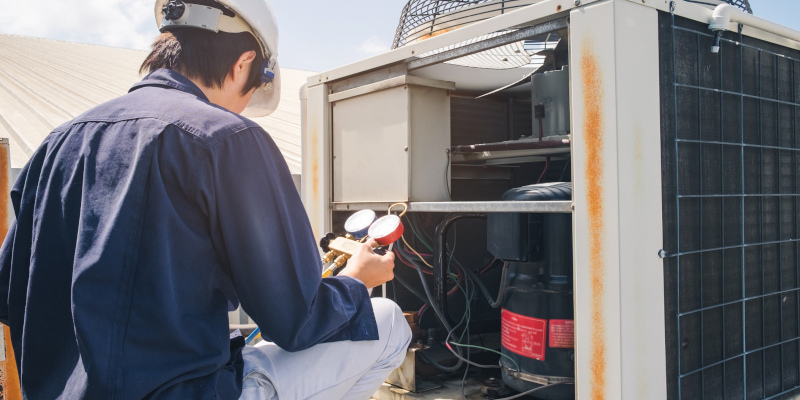 Commercial air conditioning repair is one of our areas of expertise. Our technicians have more than 50 years of combined experience, so you can feel confident when we're working on your unit. Since much of our experience is on the commercial side of the industry, we know what to look for when diagnosing and resolving problems. We have the knowledge needed to determine what's causing commercial cooling equipment to malfunction, as well as come up with a cost-effective plan to get it fixed.
Some of the most common signs that your unit needs commercial air conditioning repair include loud operation, increasing bills, excess humidity in the air, and unpleasant odors. You might also notice that the space is warmer than it should be. If you experience any of these problems, contact us to schedule commercial air conditioning repair. One of our technicians will assess the situation and get it resolved as quickly and efficiently as possible. We understand the urgency of commercial cooling needs, which is why we're available for emergency service at any time.